Micellar makeup remover not only works to keep the skin deeply clean, but also provides moisture to keep the skin smooth and youthful. This is the right product if you do not wear much makeup every day or want a compact yet versatile skin care product to carry while traveling.
Micellar water helps you clean your face in a short time without using water or other facial cleansers. So you understand What is micellar water and what are the advantages of this product?
1. Help to moisturize the skin
Most micellar makeup removers have moisturizers like glycerin, which has been shown to help skin retain moisture more effectively. One study found that applying glycerin to irritated areas could help the skin restore moisture and enhance its protective abilities.
Another scientific review suggested that glycerin could help speed wound healing, protect skin from irritation, and improve skin moisture. Furthermore, surfactants in micellar water are very mild and cause little irritation. This means that micellar makeup remover is suitable for those with dry skin.
2. Keep the skin clean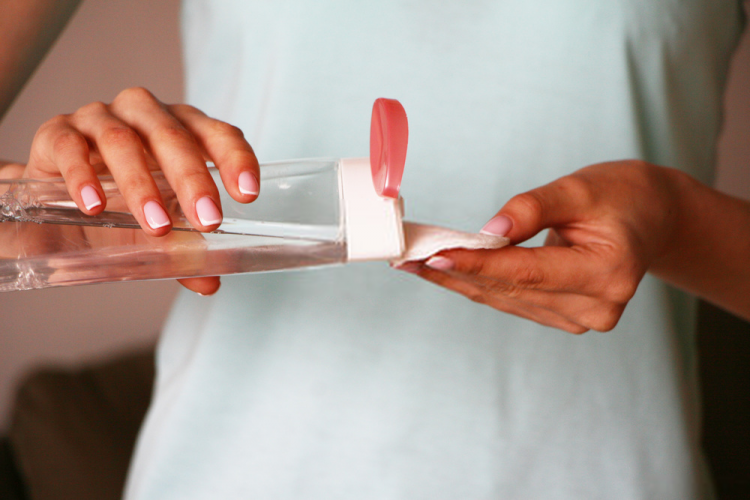 Micellar makeup removers are commonly used to remove makeup, dirt, and oils from the skin. This is thanks to the micelle compounds present in the product that help you remove dirt and oil to keep your skin clean. Micelle can also increase the permeability of the skin and allow the cleanser to reach deeper into the skin.
Besides micelle, glycerin has also been shown to increase skin permeability, thereby enhancing the effectiveness of compounds that help cleanse the skin in micellar water.
The effects of micellar makeup remover are very helpful for those who have acne, clogged pores, or defective skin. Skin pimples are often caused by clogged pores, which can lead to inflammation and acne. So when you keep your skin clean with micellar water, you can control acne better.
3. Suitable for many skin types
Micellar makeup remover is versatile and suitable for all skin types, whether your skin is dry, oily or normal. This product does not contain irritating ingredients such as soap and alcohol, so it is beneficial for people with sensitive skin or conditions such as blush.
One of the main compounds in micellar makeup removers is glycerin, which has been shown to reduce inflammation and skin irritation. One study found that applying glycerin reduced skin irritation and reduced some signs of inflammation in rats.
4. Convenient when traveling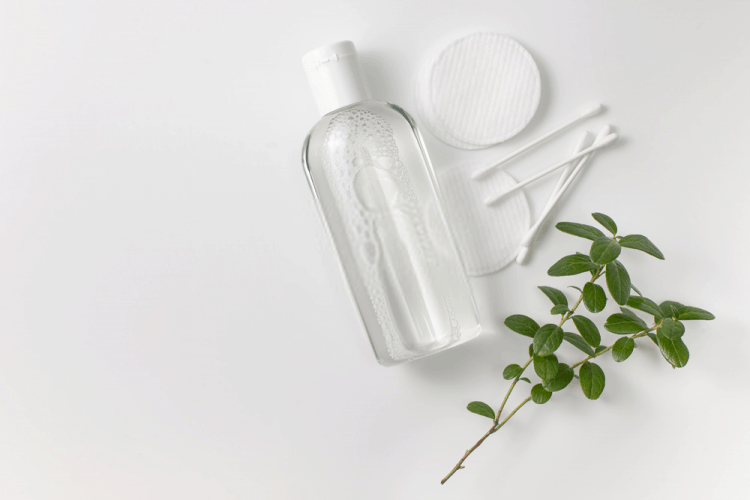 Not only does it bring many benefits to the skin, but also micellar water is convenient and easy to use in daily life. This product can be used as a makeup remover, cleanser and toner, helping you to skip some skin care steps. Moreover, micellar water is also suitable for you to travel with thanks to its lightness and versatility.
Although micellar makeup remover is a versatile product, it may not be highly effective in some cases. If the makeup is too thick or using waterproof cosmetics, you may need to add makeup remover tissues or cleanser to completely clean the cosmetics.
Improper removal of eye makeup can contribute to Meibomian gland dysfunction. This is a condition with characteristic symptoms such as discomfort, dryness, and pain in the eyes.
Micellar makeup remover is compact but can provide many skin benefits such as deep cleansing, moisturizing, and acne prevention. This product is also suitable for many different skin types so it is a safe choice if you do not wear too much makeup every day.
Nhu Vu | Health CPN
The articles of Hello Health Group and Health CPN are for reference only, and are not a substitute for medical diagnosis or treatment.
Source link < 4 benefits of micellar makeup remover > HealthCPN.com